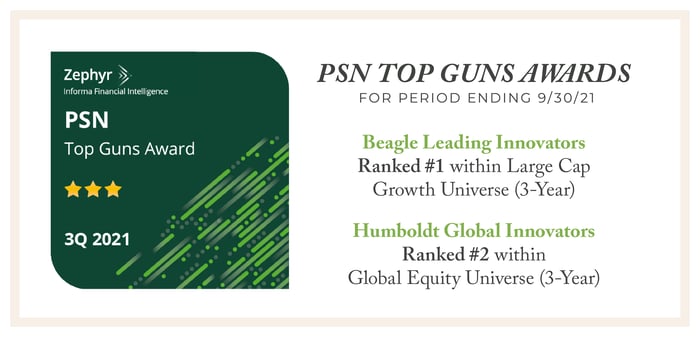 For the third consecutive period, our innovation-focused portfolio, Beagle Leading Innovators, ranked #1 in the PSN Large Cap Growth Universe over the three-year period ending 9/30/2021. *See important information below about gross and net performance.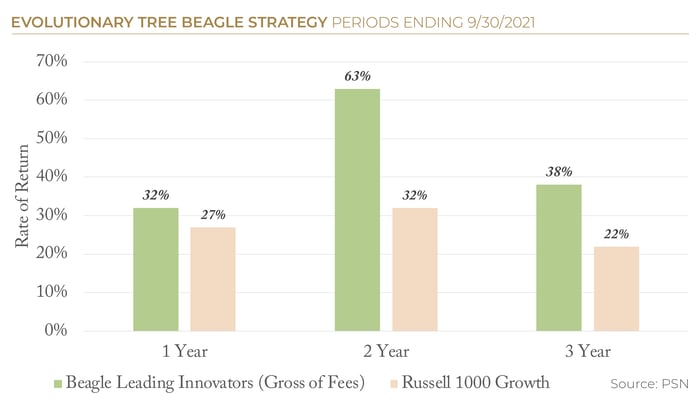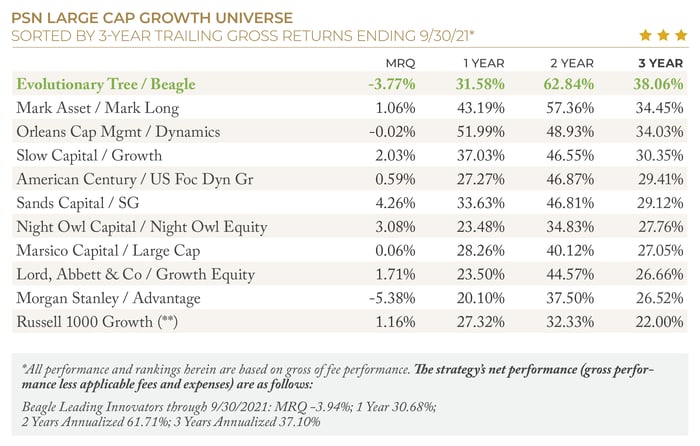 Evolutionary Tree's Global Equity Strategy Ranked #2 Among PSN's Top Guns
The Humboldt Global Innovators strategy also continues to deliver considerable value on both a relative and absolute basis for our clients. As innovation knows no boundaries, we strive to identify leaders within clusters of innovation regardless of geography, and this portfolio holds some of our best ideas across countries and regions generating important new innovations.
Analyzing innovation through a global lens is critical in today's widely connected and fast-changing global economy. Our global equity offering, Humboldt Global Innovators, ranked #2 out of 633 products within the PSN Global Equity Universe over the trailing three-year period ending 9/30/21. We believe Humboldt's strong results highlight our ability to add value in global investing and the advantage of targeting innovation clusters to identify and own the most innovative businesses around the world.