Editor's Note: The post below was originally published December 17, 2020, but has been updated to make it more comprehensive.
We are proud to report that our two flagship innovation-focused portfolios, Beagle Leading Innovators and Humboldt Global Innovators, continue to deliver considerable value on both a relative and absolute basis for our clients.
Just five months shy of reaching its three-year track record, we believe the Beagle Leading Innovators strategy's two-year gross annualized return of 41.4% is especially noteworthy relative to traditional growth alternatives. See important information below on gross and net performance.*

While past performance by no means predicts future results, we believe these rankings are a testament to the investment team's focus on identifying leading innovative businesses driving structural change across the global economy. We believe innovation-focused strategies may have an advantage over traditional growth strategies.
Our Global Equity offering, Humboldt Global Innovators, has seen similar success versus peers. The strategy's strong results validate the strength of our global research capability, which we believe every equity manager must possess in this fast-changing world economy.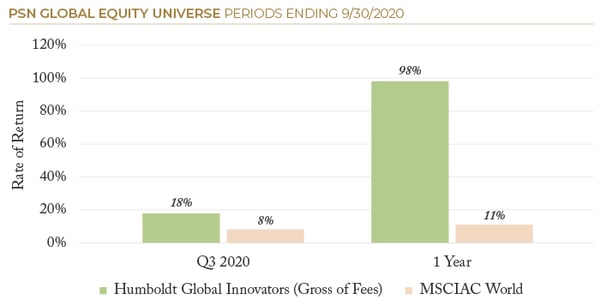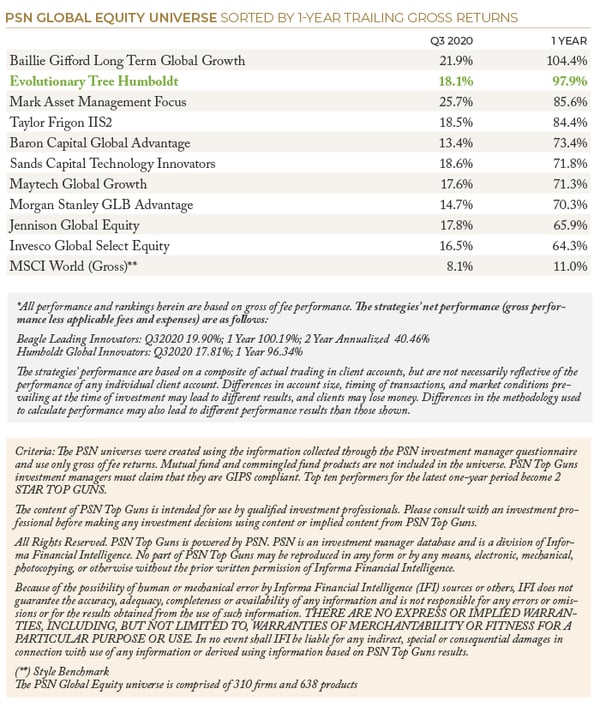 ---