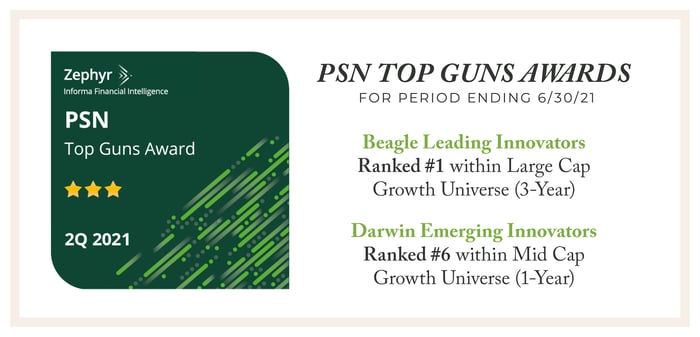 We are very proud to report that our flagship innovation-focused portfolio, Beagle Leading Innovators, is the top-performing strategy in the PSN Large Cap Growth Universe over the trailing three-year period.
*See important information below about gross and net performance.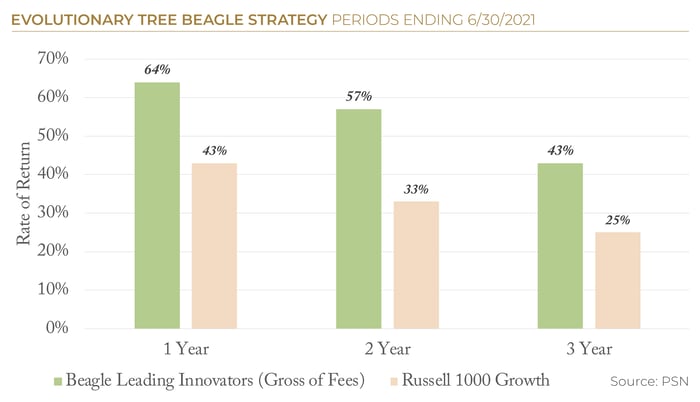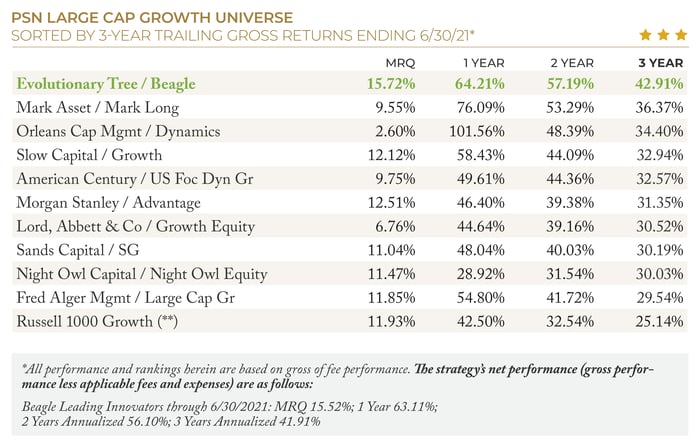 Beyond the strong absolute and relative performance, we are especially proud of the Beagle Leading Innovators' risk-adjusted returns. The strategy ranked #1 in PSN's Bull & Bear Master report for the three-year period, capturing 140.18% of the Russell 1000 Growth Index's upside and just 76.08% of its downside.
We believe these results validate the potential resiliency of our innovation-focused investment approach. This is especially true given the significance of the market events that occurred during the three-year period ending 6/30/21, including two bear markets, a pandemic, an economic recession, a U.S./China trade war, and a transition in presidential administrations. Despite these headwinds, strength in our holdings' underlying business fundamentals—driven by innovation and secular trends—successfully translated into investment results that tended to rebound faster than the overall market over this time period. Further, investors gravitated back to these high-quality, long-term secular growers after each market selloff. We believe this track record demonstrates that quality innovators and our unique approach can potentially offer both offense and defense.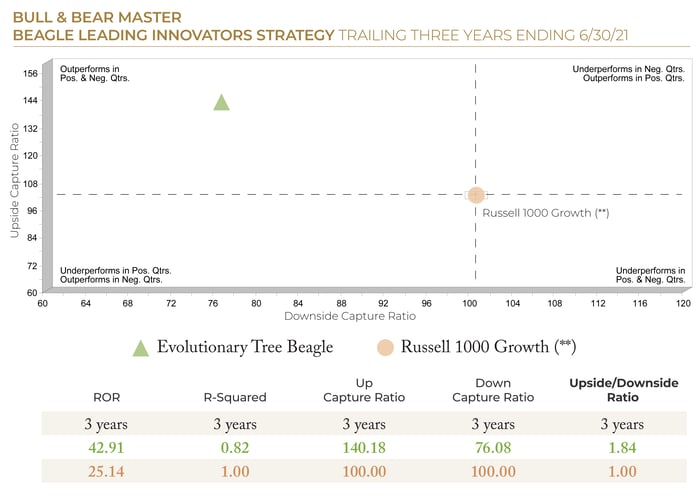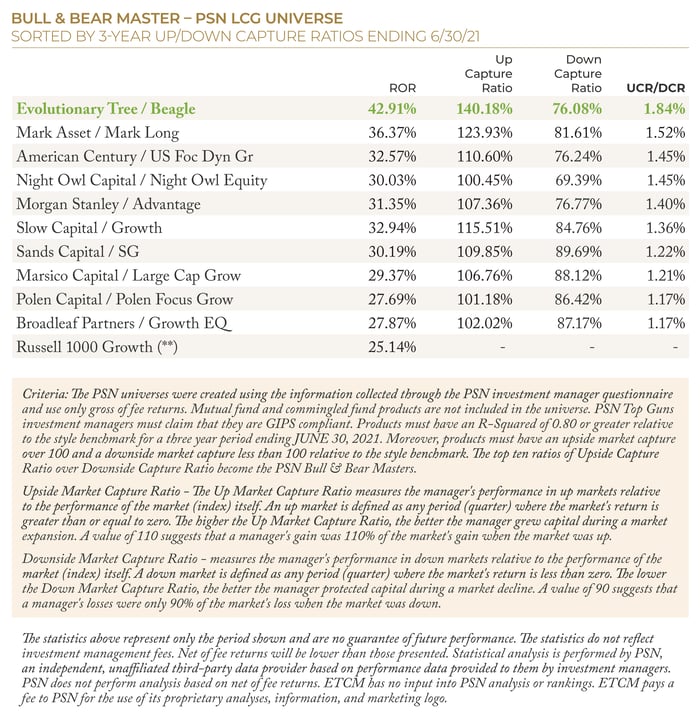 Mid Cap Strategy Also Named Among PSN's Top Guns
The Evolutionary Tree Darwin Emerging Innovators strategy also continues to deliver considerable value on both a relative and absolute basis for our clients. As innovation knows no bounds, we strive to identify clusters of innovation regardless of size and this portfolio holds some of our best ideas within the mid cap universe.
Darwin Emerging Innovators ranked #6 out of 142 products within the PSN Mid Cap Growth Universe over the trailing one-year period. We believe this demonstrates our team's ability to identify emerging and mid-stage innovators earlier in their growth cycles, potentially ahead of traditional growth investors and indexes.