Here at Evolutionary Tree Capital Management, innovation-focused investing is what we do. We also believe the best partnerships are built upon strong relationships between people. This is why we have penned a "Meet the Team" blog series which is designed to help you to get to know us better. Here is a quick and fun Q&A to get to know Jonathon Ansley better.



B
ehi
nd the Portfolio: Jonathon Ansley, CFA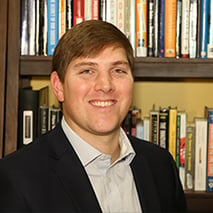 Meet Jonathon Ansley, Senior Research Analyst and Associate Portfolio Manager and founding staff member of Evolutionary Tree Capital Management. Prior to joining the firm, Mr. Ansley spent over five years at Sands Capital Management on the Global Technology Sector Team. His research supported the Select Growth US Large-Cap Growth strategy, which was co-managed by Evolutionary Tree founder and CIO, Tom Ricketts. Prior to his time at Sands Capital, Jonathon spent nearly four years as an Investment Performance Analyst at Cambridge Associates. Mr. Ansley received his B.A. in Economics from the University of Virginia (2007) and was awarded the Chartered Financial Analyst designation (2017).
What do you like about the culture at Evolutionary Tree and how is it different than other firms in the industry? In my opinion, the culture at Evolutionary Tree is one of our most important sources of competitive advantage and is equally as important to delivering on our mission as is our differentiated, innovation-focused investment philosophy. Many firms seem to lack humility and be impressed by unnecessary complexity, which is why we have created a culture built on our core values of humble confidence and simplicity. Our tight-knit, cohesive investment team allows for open lines of communication where team members can share thoughts, research, and insights more effectively. This enables us to be nimble and move more quickly on our insights, which can be difficult for larger teams where communication can be challenged and bureaucracy and politics may creep in.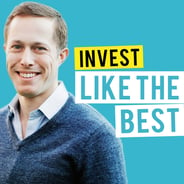 Your top 3 favorite Podcasts? My favorite podcast, Invest Like the Best by Patrick O'Shaughnessy, may be familiar for many readers. It has become one of the most popular business podcasts, and for good reason. He has a real gift for asking insightful questions and the quality of his guest line-up is unmatched. Other podcasts I listen to include Capital Allocators by Ted Seides and the a16z Podcast. The number of insights or ah-ha moments that have been spurred by listening to a podcast on the way to work has pleasantly surprised me (and even led to an investment). Other underappreciated investing resources that I would recommend are Twitter (FinTwit has become a vibrant community where high-quality insights are being generated and shared on a variety of companies) and YouTube (full-length, relatively undiscovered interviews with company executives and in-depth product reviews).
Favorite Quote? My favorite quote is one from Ray Kurzweil who was an inventor, futurist, and the author of The Singularity Is Near:
"Our intuition about the future is linear. But the reality of information technology is exponential, and that makes a profound difference. If I take 30 steps linearly, I get to 30. If I take 30 steps exponentially, I get to a billion."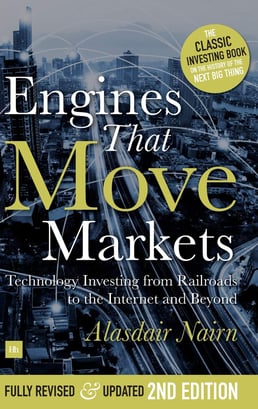 What is the last book you read, and what is your favorite book? The last book I read was Made to Stick by the brothers Chip and Dan Heath, which was recommended by Jeff Lawson, the CEO of Twilio, one of our portfolio companies. It discusses why some ideas thrive and stick, while others never gain traction and eventually die. The authors share six key qualities that they believe are critical to making an idea stick: simplicity, unexpectedness, concreteness, credibility, emotional, and stories (SUCCESs framework). Picking my favorite book is tough, but Engines That Move Markets by Alasdair Nairn is the best book I've come across combining both investing principles and a thorough analysis of the key technological innovations over the past century.
What does a typical day or week look like for you at Evolutionary Tree? There is no typical day or week at Evolutionary Tree as insights on portfolio companies or new prospects can quickly take you in different directions and change your priorities for the day/week. That said, there are some common themes. I spend the vast majority of my time on in-depth fundamental research of existing portfolio companies, identifying different secular trends (or evolutionary shifts as we call them), and uncovering new investment opportunities. This entails reading industry trade journals and blogs; attending industry conferences (currently all virtual); and talking with customers, competitors, and industry experts about portfolio companies and new prospects. As a generalist, each analyst at Evolutionary Tree has the freedom to spend time across sectors and go where they see innovation and opportunity. Given my background covering technology, and the innovation happening within the sector, I find myself spending more time across the Internet, software, and digital consumer spaces.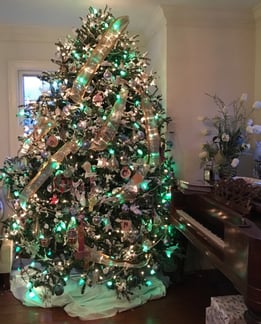 What is your favorite family tradition? Ever since I can remember, "snowing" the Christmas tree was something my family looked forward to all year long. Growing up, I realized this was somewhat of a unique tradition. The recipe is fairly simple: grate bars of Ivory soap, add it to hot water in a mixer, and after a few minutes it turns into a thicker white paste that looks like snow. Use a spatula to paint it onto the ends of the individual tree branches, and you're done. The end result is a beautiful Christmas tree that looks as if it's covered in snow (and you can still add your ornaments and lights!). It's a fun activity for the whole family, and the tree looks and smells great when it's all done.
What is your favorite food? If I could only eat one meal for the rest of my life it would be "steamers" (steamed little neck clams), lobster (Maine hard shell, and don't forget the hot butter!), and my Mom's blueberry cake for dessert (she hand picks the blueberries on her hikes in Maine).
Where are we most likely to find you outside of work? On the water! Ever since I was a little kid I've gravitated to the water. When I was younger, I enjoyed water sports like sailing, water skiing, and even windsurfing. As I've grown older (and my knees have grown weaker) I found that the water, and the surrounding nature, is a great place to unwind, relax, and reset. When I'm not at work, you can likely find me on the Potomac River, fishing with my Dad or enjoying a sunset cruise with my wife.
To get to know more of the team behind the portfolio, click here.